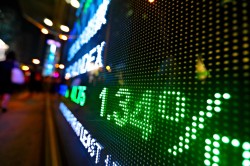 BlackRock Inc. increased its stake in Huttig Building Products Inc (NASDAQ:HBP) by 9.2% in the 2nd quarter, according to the company in its most recent Form 13F filing with the Securities and Exchange Commission. The institutional investor owned 80,767 shares of the company's stock after acquiring an additional 6,787 shares during the period. BlackRock Inc. owned approximately 0.30% of Huttig Building Products worth $208,000 as of its most recent SEC filing.
Separately, Renaissance Technologies LLC lifted its stake in Huttig Building Products by 2.5% in the second quarter. Renaissance Technologies LLC now owns 320,106 shares of the company's stock worth $826,000 after purchasing an additional 7,800 shares during the last quarter. 45.01% of the stock is owned by hedge funds and other institutional investors.
Shares of NASDAQ HBP opened at $2.12 on Friday. The company has a debt-to-equity ratio of 3.72, a current ratio of 2.58 and a quick ratio of 1.13. Huttig Building Products Inc has a 1 year low of $1.57 and a 1 year high of $3.93. The firm has a 50-day simple moving average of $2.14 and a two-hundred day simple moving average of $2.43.
Huttig Building Products (NASDAQ:HBP) last announced its quarterly earnings data on Monday, October 28th. The company reported $0.06 earnings per share (EPS) for the quarter, missing the Thomson Reuters' consensus estimate of $0.23 by ($0.17). The firm had revenue of $215.70 million during the quarter. Huttig Building Products had a negative return on equity of 33.04% and a negative net margin of 2.32%.
Separately, ValuEngine raised shares of Huttig Building Products from a "hold" rating to a "buy" rating in a research note on Wednesday, October 2nd.
In other Huttig Building Products news, CMO David Fishbein sold 23,378 shares of the firm's stock in a transaction dated Wednesday, September 11th. The shares were sold at an average price of $2.01, for a total value of $46,989.78. Following the completion of the sale, the chief marketing officer now owns 175,669 shares of the company's stock, valued at $353,094.69. The sale was disclosed in a legal filing with the SEC, which can be accessed through the SEC website. 10.65% of the stock is owned by company insiders.
Huttig Building Products Profile
Huttig Building Products, Inc, together with its subsidiaries, distributes millwork, building materials, and wood products for new residential construction, home improvement, remodeling, and repair work in the United States. The company offers various millwork products, including exterior and interior doors, pre-hung and factory finished door units, windows, patio doors, mouldings, frames, stair parts, and columns under the Therma-Tru, Masonite, Woodgrain, HB&G, Simpson Door, Final Frame, BrasPine, Arauco, Windsor Windows, and Rogue Valley Door brands.
Read More: How interest rates affect municipal bond prices
Receive News & Ratings for Huttig Building Products Daily – Enter your email address below to receive a concise daily summary of the latest news and analysts' ratings for Huttig Building Products and related companies with MarketBeat.com's FREE daily email newsletter.
Related Posts: