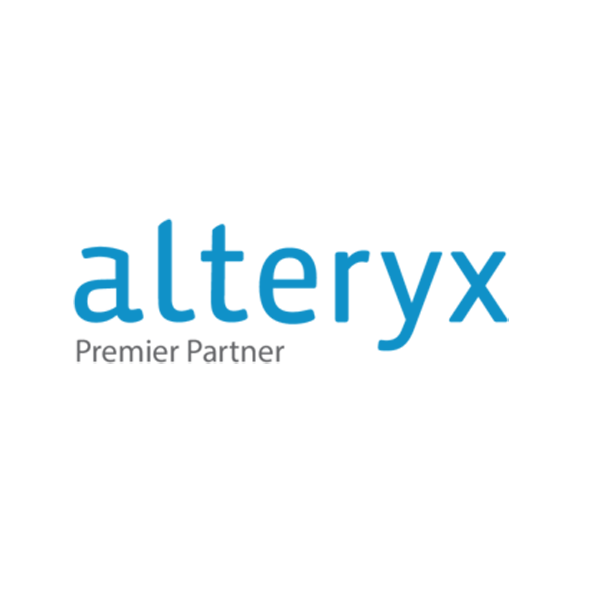 Alteryx (NYSE:AYX) released its earnings results on Wednesday. The company reported $0.02 earnings per share (EPS) for the quarter, topping the Thomson Reuters' consensus estimate of ($0.03) by $0.05, Briefing.com reports. Alteryx had a negative net margin of 18.68% and a negative return on equity of 19.62%. The business had revenue of $38.60 million for the quarter, compared to analysts' expectations of $35.89 million. During the same period last year, the company earned ($0.11) earnings per share. The company's quarterly revenue was up 54.6% on a year-over-year basis. Alteryx updated its Q1 guidance to (0.06)-(0.07) EPS and its FY18 guidance to (0.24)-(0.29) EPS.
Shares of Alteryx (AYX) traded up $0.22 during mid-day trading on Wednesday, reaching $29.52. 674,798 shares of the company's stock were exchanged, compared to its average volume of 598,351. The firm has a market capitalization of $1,750.00 and a PE ratio of -52.71. Alteryx has a 1 year low of $14.61 and a 1 year high of $31.60.
In other news, Chairman Dean Stoecker sold 40,000 shares of the business's stock in a transaction on Friday, December 29th. The shares were sold at an average price of $25.62, for a total transaction of $1,024,800.00. The transaction was disclosed in a legal filing with the SEC, which is available through this hyperlink. Also, major shareholder Qualified Master Fund L. Abdiel bought 75,000 shares of Alteryx stock in a transaction dated Tuesday, December 5th. The shares were purchased at an average cost of $25.54 per share, for a total transaction of $1,915,500.00. The disclosure for this purchase can be found here. Over the last ninety days, insiders have sold 160,000 shares of company stock worth $4,196,200.
Hedge funds and other institutional investors have recently bought and sold shares of the company. The Manufacturers Life Insurance Company lifted its position in shares of Alteryx by 685.3% during the second quarter. The Manufacturers Life Insurance Company now owns 7,853 shares of the company's stock worth $154,000 after purchasing an additional 6,853 shares in the last quarter. California State Teachers Retirement System bought a new stake in shares of Alteryx in the second quarter worth $306,000. Finally, State Street Corp bought a new stake in shares of Alteryx in the second quarter worth $2,080,000. 31.57% of the stock is currently owned by institutional investors and hedge funds.
Several research firms recently issued reports on AYX. Goldman Sachs Group cut shares of Alteryx from a "buy" rating to a "neutral" rating and set a $29.00 target price on the stock. in a research report on Wednesday, January 31st. Zacks Investment Research cut shares of Alteryx from a "buy" rating to a "hold" rating in a research report on Wednesday, January 10th. Bank of America lifted their price target on shares of Alteryx from $26.00 to $28.00 and gave the company a "buy" rating in a research report on Friday, November 10th. Finally, KeyCorp reaffirmed an "overweight" rating and set a $29.00 price target (up from $24.00) on shares of Alteryx in a research report on Thursday, November 9th. Three equities research analysts have rated the stock with a hold rating and seven have assigned a buy rating to the company. The stock has an average rating of "Buy" and an average price target of $23.40.
COPYRIGHT VIOLATION WARNING: "Alteryx (AYX) Releases Quarterly Earnings Results, Beats Expectations By $0.05 EPS" was first published by Dispatch Tribunal and is owned by of Dispatch Tribunal. If you are reading this piece on another domain, it was illegally copied and republished in violation of international trademark and copyright legislation. The legal version of this piece can be viewed at https://www.dispatchtribunal.com/2018/02/21/alteryx-ayx-releases-quarterly-earnings-results-beats-expectations-by-0-05-eps.html.
Alteryx Company Profile
Alteryx, Inc is a United States-based provider of self-service data analytics software. The Company offers various products, such as Alteryx Designer, Alteryx Server and Alteryx Analytics Gallery. Alteryx Designer is a repeatable workflow for self-service data analytics. Alteryx Designer allows data analysts by combining data preparation, data blending, and analytics-predictive, statistical and spatial-using the same user interface.
Receive News & Ratings for Alteryx Daily – Enter your email address below to receive a concise daily summary of the latest news and analysts' ratings for Alteryx and related companies with MarketBeat.com's FREE daily email newsletter.
Related Posts: