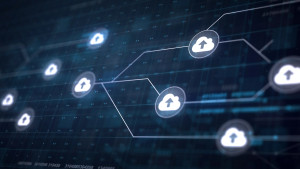 Microsoft goes all-in on cloud HPC for real-time data processing and analysis. The company announced new HPC services and a partnership with Shell.
Microsoft this week at its online Ignite 2020 conference unfurled a bevy of updates as part of an effort to position Azure as a global computer for building and deploying real-time applications.
Company CEO Satya Nadella told conference attendees more organizations than ever are now process petabytes of data as part of an effort to both drive a wide range of digital business transformation initiatives and increase overall business resiliency. "Understanding this data in real time is more critical than ever," says Nadella.
See also:Microsoft Unveils AI Supercomputer, In Collaboration With OpenAI
As part of the effort to achieve that goal, Microsoft announced a preview of Azure Arc-enabled data services. Azure SQL Managed Instance and Azure PostgreSQL Hyperscale can run across the Azure Arc hybrid cloud management environment that provides a unified control plane for all IT resource deployed inside or out of the Microsoft Azure cloud. That data services can be accessed in either connected and disconnected modes.
Microsoft also revealed it is working with Shell on a range ofinitiatives, including using AI to drive real-time insights across all of Shell'soperations. In return, Shell will supply Microsoft with renewable energy. Thetwo companies also committed to collaborating on digital tools that Shell canoffer its suppliers and customers to enable them to reduce their carbonfootprints.
At the same time, Microsoft announced several ambitious initiatives, including early access to Microsoft Premonition Cloud, which uses Microsoft Azure to aggregate and analyze genomic data to identify biological threats. The Microsoft Premonition project is an effort to create an early warning system using robotic sensing platforms, artificial intelligence (AI), predictive analytics, and the Azure cloud to autonomously monitor disease-carrying animals and insects, robotically collect environmental samples, and then scan them for biological threats. The project leverages Azure IoT and Azure Data Lake services and Microsoft claims to have already scanned more than 80 trillion base-pairs of genomic material from environmental samples.
Microsoft this week also revealed it has allied with OpenAI,a nonprofit research firm, to exclusively license an autoregressive languagemodel dubbed GPT-3, that outputs human-like text. Microsoft already makesavailable a custom-designed Azure service for training AI models based on researchconducted by OpenAI.
Microsoft also revealed it is working with Lockheed Martin toapply holographic headset to the building of the Orion spacecraft.
Finally, Microsoft also announced that Azure Arc enabledservers are now generally available. IT teams now employ Azure managementservices to monitor, secure, and update Windows and Linux servers in additionto conducting audits via the Azure Policy service.
Nadella positioned Azure as the world's computer. Obviously,Microsoft is not the only provider of cloud services with similar ambitions. However,the more organizations employ those resources the greater their overall "techintensity" becomes, notes Nadella. In effect, Nadella is essentially making acase for measuring tech intensity as a key performance indicator for anybusiness.
It may, however, be a while before organizations find a wayto measure their tech intensity. In the meantime, if IT and business leadersare concerned about the level of tech intensity their organization has it'sprobable those fears are already more than justified.