In between Starlink launches, SpaceX installed its brand new Crew Access Arm on the recently built Crew Launch Tower at Space Launch Complex 40.
To help with its ever-increasing launch cadence, SpaceX built a new Crew Launch Tower at Space Launch Complex 40 in Florida to take pressure off Launch Complex 39A, which is currently the only launch pad in the United States actively launching astronauts into orbit.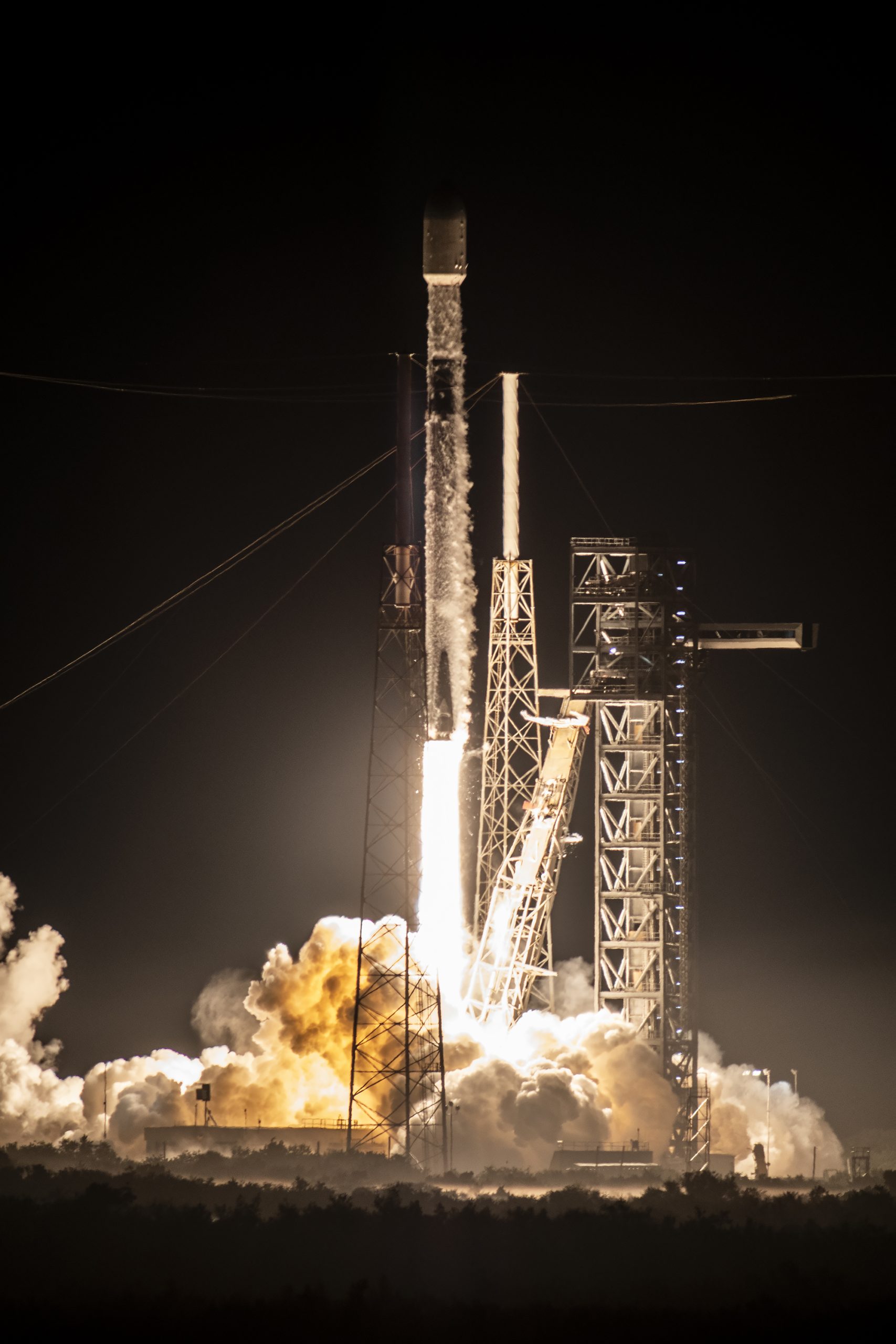 Even while under construction, it still hasn't slowed the pace of missions from SLC 40 with it being the world's busiest launch site. Last night's launch brought the yearly total to 46 launches from this pad alone.
Originally, the first missions to take advantage of this new infrastructure were going to be resupply missions to the International Space Station, but looking at the upcoming launch manifest for LC-39A, the schedule is fairly busy with CRS 29 launching as soon as this Thursday followed by a Falcon Heavy mission early to mid-December which is a tight turnaround time to switch the pad configuration from Falcon 9 to Falcon Heavy and back.
The Falcon Heavy launch will be followed up by a lunar mission NET January 12, 2024. The mission, Intuitive Machines lunar lander Nova C, will need a unique capability only available at LC-39A which SpaceX recently made upgrades to allow the fueling of liquid methane to the payload to ensure the lander has plenty of fuel for its trip to the Moon.
With the log jam at LC-39A, SpaceX is likely to use SLC-40 for the Axiom 3 mission which is also scheduled for early January 2024 and it would make it the first crewed launch from Cape Canaveral Space Force Station in over 5 decades when it was then known as Cape Kennedy.
These additional capabilities will be necessary for SpaceX to help them achieve their target of over 100 launches in 2024.
Questions or comments? Shoot me an email at rangle@teslarati.com, or Tweet me @RDAnglePhoto.
SpaceX installs new Crew Access Arm in between Starlink launches