Blockchain looks set to grow in India as Tech Mahindra announced the launch of their new blockchain digital platform. The bCRMS (Blockchain-based Contract and Rights Management System) aims to change the way production houses and media companies operate to streamline existing processes. Aiming to remedy a major issue in the industry, the use of blockchain signals a stride forwards for Digital India and will help legitimize the use of blockchain. So, what does the bCRMS launch tell us about blockchain's future in India?
What Will Tech Mahindra's Blockchain Do?
The blockchain-based platform will aim to help companies involved in the media to monitor revenue, royalties, manage artist and performer rights, and track piracy issues using the IBM blockchain. The essence of the blockchain will help streamline and keep secure these processes. The growing digital media market will greatly benefit from the ability to closely monitor existing systems using blockchain.
One of the main issues tackled by the blockchain is the minimization of fraud and piracy in the media industry. Tech Mahindra blockchain leader Rajesh Dhuddu suggested that "approximately $50 billion" in revenue will be lost to fraud and piracy by the end of 2022. The blockchain, which focuses on digital rights management, looks to help remedy this, while also streamlining existing systems in the industry. This utilizes the inherent aspects of the secured ledger of blockchain which provides more robust security.
Appetite for Change – Traditional Industries Going Digital
Moving towards blockchain wouldn't have been possible for such traditional industries if it weren't for the increase in the traditional industries having a digital makeover. For example, the increase in internet connectivity throughout India has improved communication and allowed people to engage with others online, on social media, and across the world through video calls on Skype.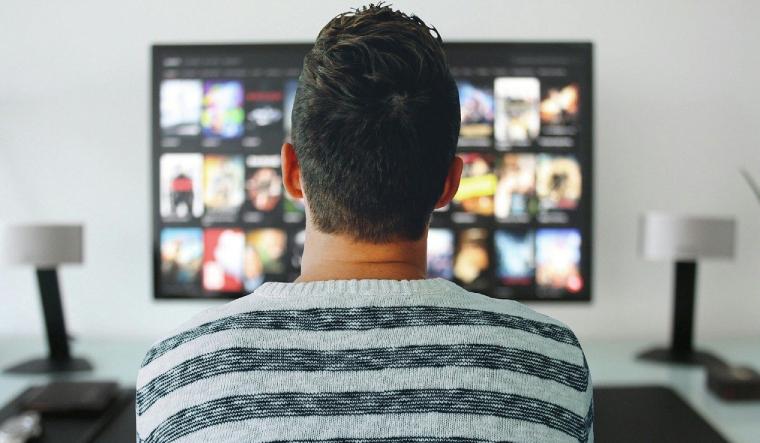 Representational Image | Pixabay
Moreover, as sites that help you to find the best online casino in India show, there is an audience for people taking traditional casino games and engaging in a digital way. The games available, such as poker, roulette, and blackjack, retain the gameplay but have a digital twist. Even watching films and TV shows has moved from traditional televisions and cinemas to online platforms such as Netflix.
India's Blockchain Future
Tech Mahindra's open-source blockchain can be used in a similar way for other industries that might be looking at changing existing processes – such as healthcare and finance – that have a need to secure digital content and information. So, the move may be one step forwards for the media industry, but it also represents a possible future for other industries that need to plug the gaps in their existing processes where errors may occur regarding sensitive and important information and content.
The future of blockchain in India will be led by Digital India, the government's commitment to proving how India is a viable tech nation. Blockchain is a key example of one of the technologies that symbolizes this future growth. So, to grow their blockchain proficiency, the country will be able to achieve the digital credentials it needs.